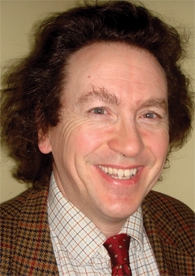 Mel Kavanagh is a highly qualified veterinary surgeon, with over 20 years experience.
He founded The Animal Doctor – a respected veterinary practice in Birmingham. Although it deals with all small animals, Mel's main area of expertise (and interest) is dogs and cats, and he has treated thousands over the decade that The Animal Doctor has been open. He holds several post graduate qualifications at Certificate level in veterinary medicine, notably in orthopaedics, surgery and anaesthesia.
Mel is married to Deborah, who has 25 years experience in caring for animals, including work at a rescue centre for dogs. They are themselves animal lovers and owners.
In his spare time Mel is a fitness fanatic and, over the last few years, he has completed both the Marathon des Sables in Morocco and the gruelling Ironman triathlon.