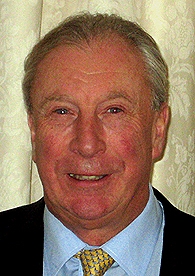 Ian James served with the Metropolitan Police for 30 years. He worked in several specialist departments during his career, serving with the Traffic Division, the Special Patrol Group and the Territorial Support Group in South London. Other postings included Hornsey, Streatham and Epsom police divisions.
Later he was a senior manager at the Central Command Complex, managing the 999 call handling department at New Scotland Yard. At the end of his career he was part of a police team that designed and developed a national 999 call handling computer application for the UK Police Service.
During his service he attended Exeter University and obtained a Masters Degree in Police Studies.
On retirement Ian started a consultancy company. He works closely with the Emergency Services and the Ministry of Defence, designing control rooms. He writes business cases for leading security companies in the UK, and works with suppliers in the emergency control room market.
Ian has represented the Metropolitan Police Motor Club Internationally, rallying a BMW 2002 and a BMW M3. He  finished both the London to Mexico Rally and the London to Sydney Rally.