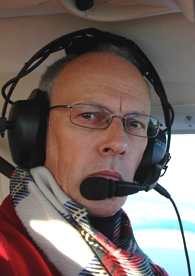 Paul Smiddy is, by his own admission, hopelessly obsessed with flying. He spent most of his childhood building model aircraft or listening to the stories of his great uncle – one of Britain\\\'s earliest pioneer aircraft designers.
At the age of 16, Paul learned to fly gliders with the Air Cadets. A year later, after gaining a RAF Flying Scholarship, Paul obtained his private pilot's license at Doncaster Airport, which he put to good use flying Chipmunks and Bulldogs with the RAFVR whilst at university.
For the last 25 years, although slightly distracted by a highly successful career in finance, Paul's aviation obsession has been a major part of his life. A Liveryman of the Guild of Air Pilots and Air Navigators, he has been an active private pilot all of his life, flying to destinations all over Europe, USA and the Caribbean, among others.
In 2001, Paul flew in the London-Sydney Air Race. While he maintains that it was less of a race than a test of patience, it nevertheless sparked in Paul a new passion: competitive flying. From 2003, he has been a member of the Great Britain Flying Team, participating in the rally flying discipline in European and World Championships across Europe and South Africa.
Paul has a house in Northern France, flying to which has given him plenty of opportunity to study wave patterns in the English Channel . He has also contributed to a number of magazines on matters of both flying and finance. Of course, he chooses flying wherever possible.