Brian J Robb – Movies and Television
0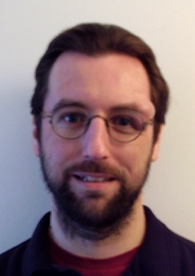 Brian J. Robb is a journalist and editor and the author of over 20 books on films and TV. A life long love of movies has fuelled his writing career.
He has written biographies of Johnny Depp, Keanu Reeves, Heath Ledger, Ewan McGregor, Leonardo DiCaprio—a New York Times and Sunday Times best seller—and Will Smith. He is the author of books on directors James Cameron and Ridley Scott. "Counterfeit Worlds' was a major study of the movies based on the works of acclaimed author Philip K. Dick, while 'Screams & Nightmares' celebrated the work of horror director Wes Craven.
Brian edited the Official Star Wars Magazine (UK) and Star Wars Insider (US) for over a decade, as well as doubling up as Managing Editor supervising a host of officially licensed magazines for various science fiction films and TV shows. He also edited general consumer entertainment magazine Dreamwatch for six years.He created and supervised web site Total Sci-Fi and is a founding editor of current web site Science Fiction Bulletin.
Brian worked on publications for the London Film Festival, the British Film Festival in Washington DC and the Edinburgh Film Festival. He was the film and video critic for the The Daily Record and Edinburgh Evening News for many years, as well as contributing to Scot-FM Radio and BBC Radio Scotland. He has appeared as an expert/biographer in a number of television documentaries.
Brian started his career as a sub-editor at the BBC's Radio Times magazine, and on TV Guide magazine. He also edited Edinburgh local newspaper Central Times for many years and was the Founding Editor of Scottish Arts Monthly, a listings title.