Mark Etchells – Accountacy
0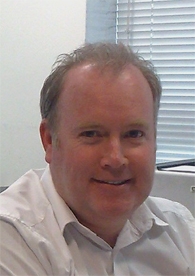 Mark Etchells is a Fellow of the Institute of Chartered Accountants for England and Wales. He qualified with Price Waterhouse, one of the giants of the accounting world and worked for them for eight years, primarily dealing with audit work.
Upon leaving Price Waterhouse, Mark worked for a number of businesses in very different fields. This gave him very wide experience in subsidiaries of larger concerns, new businesses, small businesses and large ones operating internationally.  The companies he worked for varied from manufacturing companies to service sector businesses.  He had experience of dealing with practical problems relevant to each business sector and to the commercial success of businesses in general.  He also dealt with strategy and analysis of business performance.
He worked for some years in the Middle East.  As well as holding senior positions in Arabic businesses he was treasurer of the Abu Dhabi rugby club and the main Anglican Church in the United Arab Emirates.
Mark was some years the Finance Director of a company which sells, develops and supports financial systems used by many businesses in the UK. This gives him an insight into the challenges that they face at a time of rapid change and financial uncertainty.