Martin Fagan – Pensions
0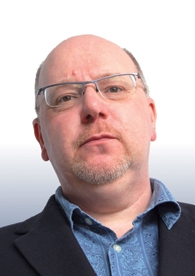 Martin Fagan started to write about personal finance when he got sick of playing guitar in a rock band. That was over 20 years ago. Since then, he has written about money on every level for many publications, but always with the consumer in mind.
Staring as an editor with a corporate publishing company, he edited and wrote for magazines published on behalf of blue-chip financial services clients, such as INVESCO, John Govett, Singer & Friedlander, Framlington, Fleming, Aberdeen Asset Management, M&G, Lincoln International, Bank of Ireland, Prudential, Woolwich, Abbey Life and Alliance & Leicester.
He was offered the editor's job with Personal Finance magazine, where he stayed for nearly eight years, and also edited its sister publication, What Investment.
While editing financial magazines, he regularly appeared as a financial pundit on Tonight with Trevor McDonald, BBC Breakfast Time, Channel 4 News, BBC's It's your Money slot on BBC News 24, Radio 4's Today programme, Scotland Today and the (now defunct) Money Channel.
He currently divides his time between writing for a wide range of financial titles and websites, including the FT's investment magazines, Pensions Week, Consumerchoices.co.uk, The Economist Intelligence Unit, Moneywise and Investor Today– and making guitars in his garage.