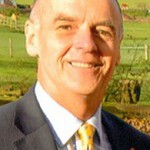 Like it or not, no matter how good your company or product, the public will not beat a path to your door if they don't know you exist. Advertising in its basic forms – newspaper, magazine etc. – is expensive and often unproductive.
Public relations (PR) can be an effective way to find new business and build a reputation, and set your company apart from your competitors. Good PR is a carefully planned effort to establish and maintain credibility and to get your message to a targeted public. It's a way to keep your name in front of the public and build brand awareness.
Members of the public can be very cynical. They have lots of advertising messages thrown at them on a daily basis. But when people read articles, or hear or see something about your company in the news, they're going to take you more seriously than they might from advertising alone. When was the last time someone from your company was interviewed by the trade or local press? And what about local radio?
Many of your competitors, whether online or offline businesses, might already be actively promoting themselves. Getting your potential customers' attention takes an ongoing effort.  You need a long-term plan to communicate ideas to the public. Focus on your key brand messages. Until you clearly differentiate the appeals of your company – its products and services – you cannot market your company effectively.
Getting your PR message across will help you and your business to become as a centre of expertise. When trade magazines are putting articles together they will want quotes and opinions from such sources. You know your area and will have views about developments and trends. Make them known. This way, your company, and its executives, will be mentioned prominently in such articles, positioning them as leaders in the field.
Mike Dale  author- Quicklook at Management
Mike can be contacted via  www.writecompany.co.uk